EFNL community rallies around Boronia's Luke Johnson following shock health diagnosis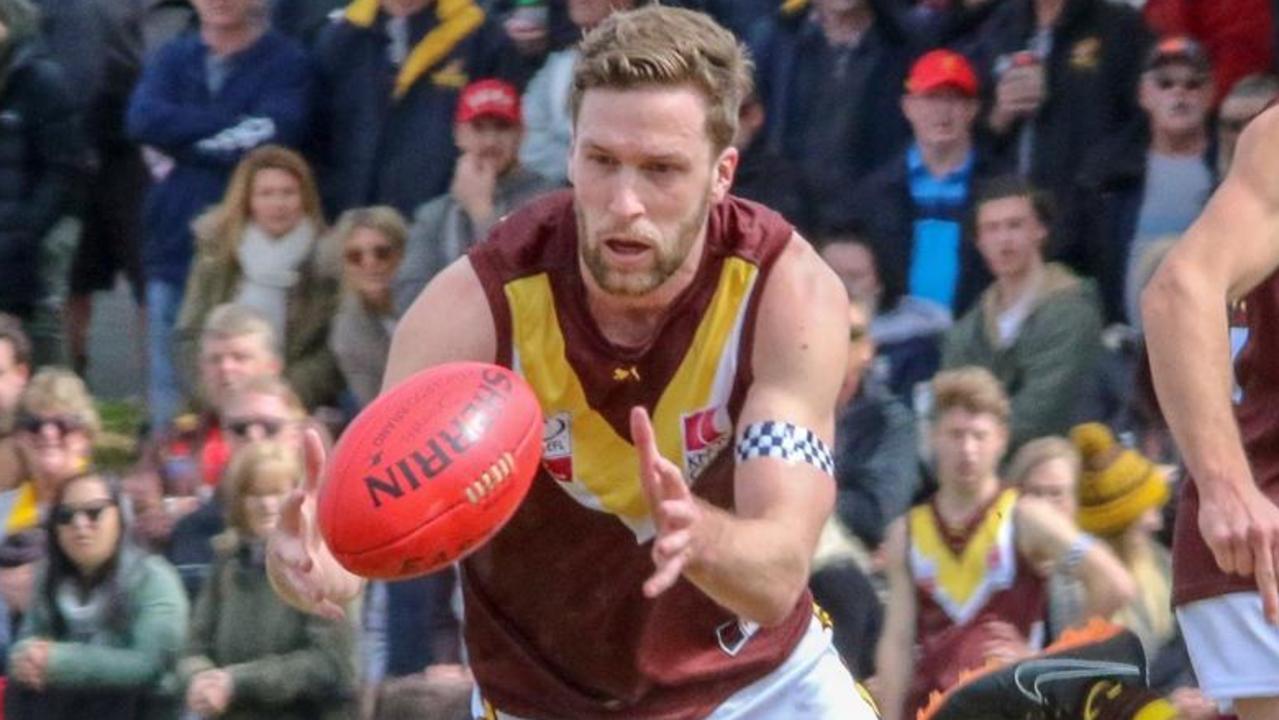 The Eastern league community has banded together to raise funds for one of its former players following a "devastating" health diagnosis. Here's how you can help.
THE Eastern league community has rallied around one of its former players following a shock health diagnosis.
Ex-Boronia and Vermont player Luke Johnson is currently undergoing six months of chemotherapy after being dealt the news he had stage 4A bowel cancer in late April.
A crowd-funding campaign launched on the weekend has raised more than $29,000 for the 32-year-old, as his treatment aims to reduce "the size of the tumour in preparation for surgical removal", brother Nick said in a statement on the Go Fund Me page.
Luke Johnson joined Boronia in 2017 after 119 top-flight games with Vermont, and featured in 39 senior matches for the Hawks alongside the 2018 reserves flag.
Nick said the funds raised would help offset a long list of expenses his brother faced due to the insidious disease.
"Unfortunately the physical and emotional burden of cancer are not the only negatives, with financial stressors also being a major issue," he said.
"Despite Australia having an amazing medical system, there are countless expenses that aren't covered, including loss of income, oncology appointments, testing, medications and surgeries just to name a few off an ever-long list."
Nick said his brother remained in good spirits.
"Despite the devastating news, Luke remains the most positive, resilient, and caring person I know," he said, adding any donations would be appreciated.
"For a guy (Luke) who does nothing but give, I feel as though it's time to give a bit back."
CLICK HERE to make a donation.
Originally published as Eastern league rallies around Luke Johnson following shock health diagnosis