Matt Rowell eating grass video: Gold Coast star's routine goes viral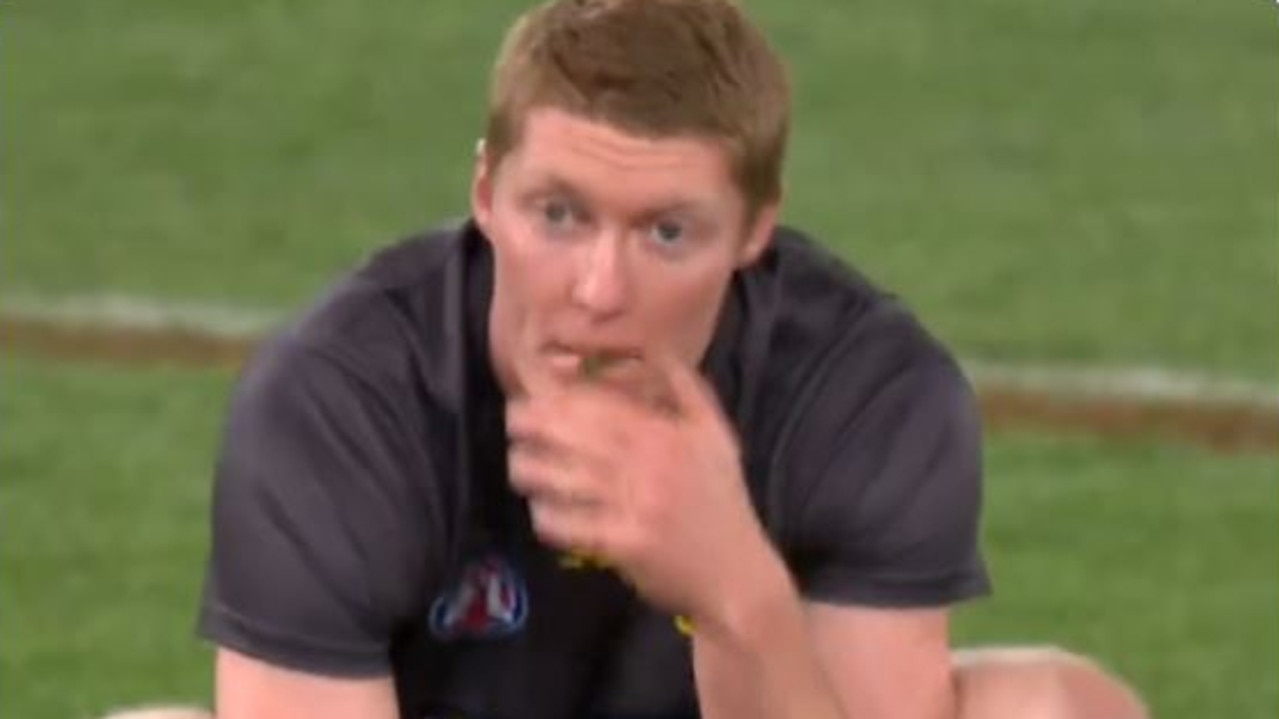 Some players like to run through the banner last or wear lucky underwear. Then there's what cameras captured Matt Rowell doing, which has the internet in stitches.
Have we uncovered the unlikely secret ingredient fuelling Gold Coast Suns midfield star Matt Rowell?
In a bizarre pre-game preparation, the 2019 No.1 draft pick was spotted eating grass on the field before the Suns' clash against Melbourne on the Gold Coast at the weekend.
Cameras picked up Rowell squatting down to rub his hands on the turf before he picked up some grass and put it in his mouth.
Rowell is then seen chewing on the grass before standing up and nonchalantly walking off.
The strange pre-match diet must have worked for Rowell, who was among the Suns' best in their five-point loss to the Demons.
The 21-year-old finished the match with 18 disposals and 11 clearances.
Rowell leads the AFL for tackles this season with 64 in eight games is ranked No.4 for clearances.
Fans on social media said it only increased their appreciation for the Suns midfield bull after the vision was shown on Fox Footy's Bounce on Sunday night.
Originally published as Video: Gold Coast star Matt Rowell filmed eating grass before game against Melbourne