F1 News 2023: Future of Mercedes star Lewis Hamilton up in air as Charles Leclerc rumours swirl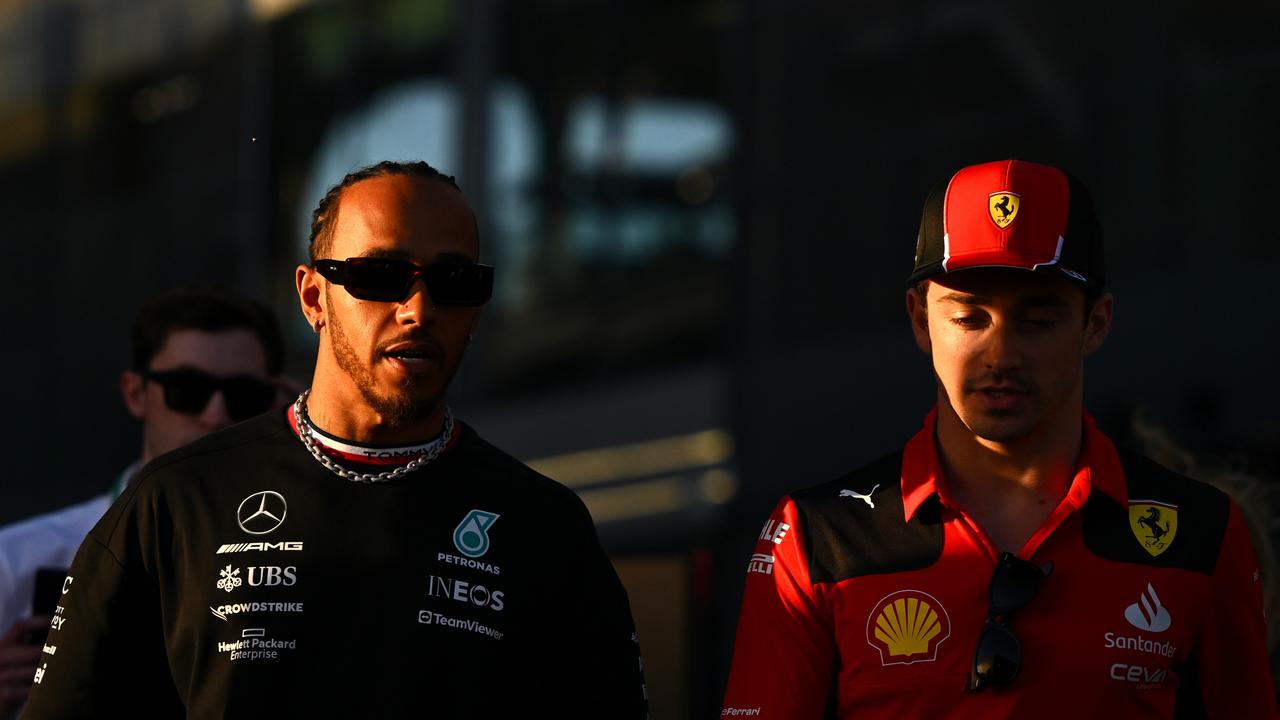 The future of Mercedes star Lewis Hamilton remains up in air and his team boss has thrown fuel on the fire by adding to the uncertainty about the seven-time world champion
Toto Wolff has announced a shock career move amid Mercedes' struggles on the track, as the F1 team's chief admitted Ferrari's Charles Leclerc was on his 'radar'.
For the last two-and-half years, Mercedes have played second fiddle to Red Bull and Dutch phenom Max Verstappen – leading to questions around the future of F1 legend Lewis Hamilton.
Which leads us to Leclerc.
The Ferrari driver insists there have not been any discussions with Mercedes, but the whispers are growing louder that he could be on the move – having established himself as one of the sport's best drivers.
When quizzed on the team's interest, and discussions, with Leclerc, Wolff said: "The only time I talked with him is when we discussed where the gate is in Melbourne to board the plane.
"Charles is a super guy and for the long-term future someone you have to have on your radar but not for the short and medium term."
But in the short-term, at least, Wolff's main focus is trying to convince seven-time world champion Hamilton to extend his time at Mercedes.
"Nobody doubts Charles' ability and he is a good guy," he said.
"He is 100 per cent committed to Ferrari and we are 100 per cent committed to putting pen to paper with Lewis."
Meanwhile, Wolff has also had one eye on educating university students in America.
It was announced this week that Wolff will teach an MBA course at Harvard's prestigious Business School.
Wolff – who recently became a billionaire – has now become an Executive Fellow and guest lecturer at the Ivy League school.
Originally published as F1 News 2023: Future of Mercedes star Lewis Hamilton up in air as Charles Leclerc rumours swirl