Texas four-star OT Blake Ivy high on pair of in-state rival programs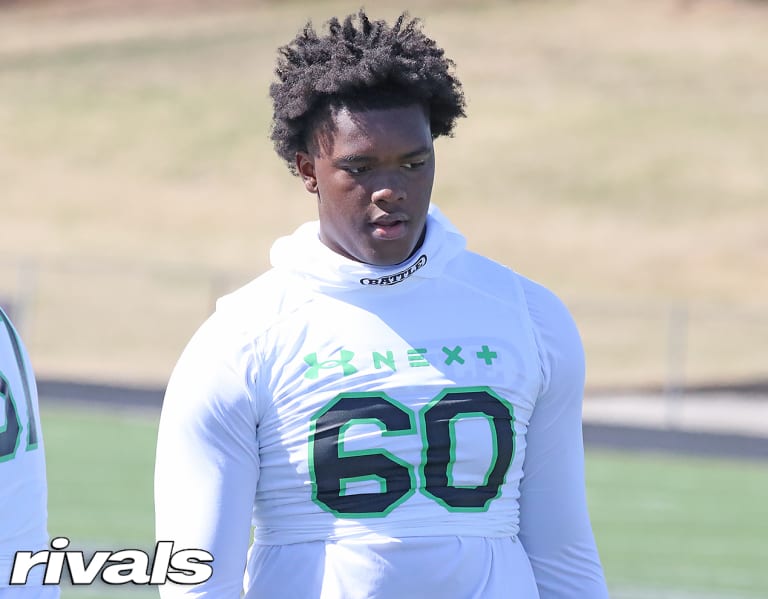 ARLINGTON, Texas — Clear Springs (Texas) four-star offensive tackle Blake Ivy has emerged as one of the more fascinating tackle prospects in the state of Texas with his wide frame and long arms that seal off all types of edge rushers.
At last week's Under Armour event in Dallas, Ivy was one of the top offensive linemen in one-on-one drills, an improvement he sees from last year's performance at the same event.
"Definitely got better from last year," Ivy said. "I didn't really know what I was doing last year but this year all of the work I put in showed off. I've worked on getting bigger and my run game."
On the recruiting side of things, Texas and Texas A&M are the two schools Ivy says is talking to him the most going into the spring as the two in-state rivals prepare to duke it out for one of Galveston County's best.
At Texas, a relationship with offensive line coach Kyle Flood and what he has taught Ivy on film has stood out.
"Coach Flood, when we do film study, he knows what he's talking about," he said. "I also have a lot of family down there so I'd be around family if I went down there."
At Texas A&M, the authenticity of multiple staffers has made him feel comfortable in College Station.
"They're straight-forward," he said. "They won't hide anything and you'll get what you get with them all."
With both programs standing out, what could eventually be the separating factor for the four-star?
"It's definitely hard to separate," he said. "Maybe relationships with coaches."
Along with the Longhorns and Aggies, Ivy plans on officially visiting LSU at some point this offseason before making a commitment to his school of choice prior to his senior season.
At 6-foot-4, 270 pounds, Ivy is ranked as the No. 185 recruit in the country for the class of 2024, according to Rivals. He is the No. 14 ranked offensive tackle in the country and the No. 37 recruit from the state of Texas.