NTFL 2022-23: All the fan pics from the preliminary finals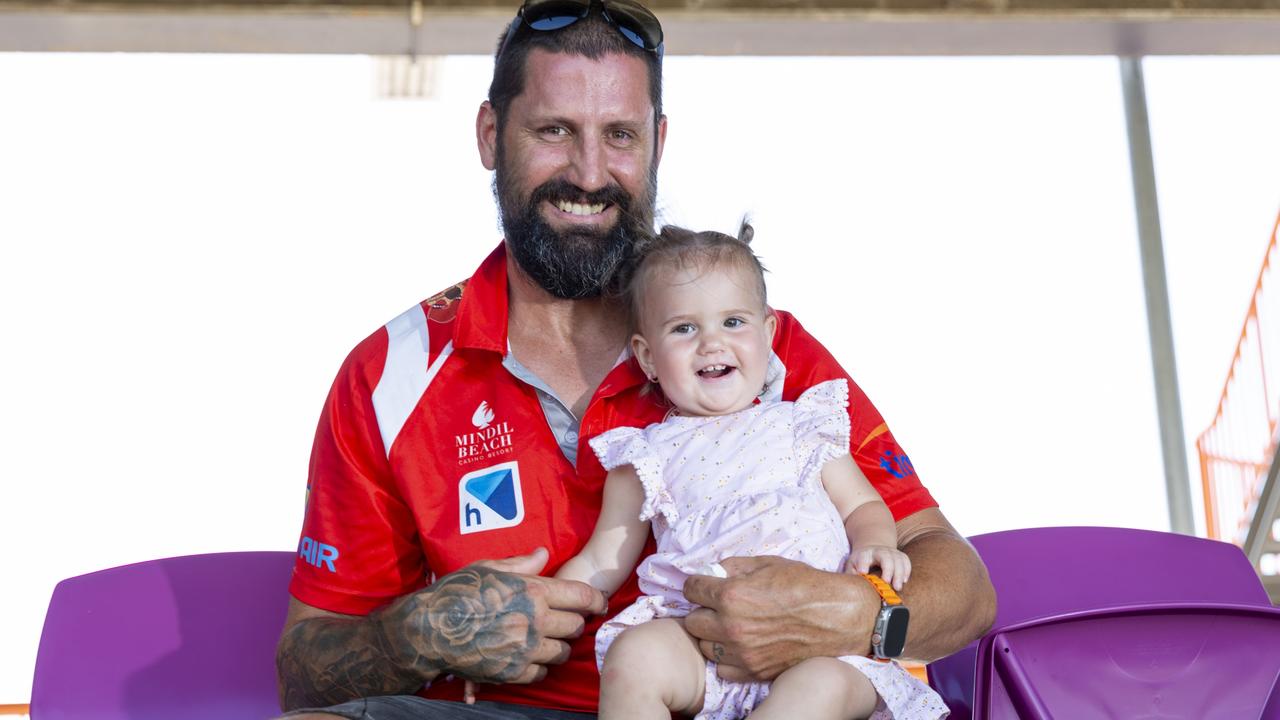 Thousands of footy fans packed into TIO Stadium for another massive weekend fo NTFL footy. See all the pics here.
Thousands of players and footy fans crowded into TIO Stadium for another massive weekend of NTFL finals action.
It was prelim final time in the NTFL and supporters came out in droves for the occasion.
Former Nightcliff president Jeff Borella watched on with wife Di as Waratah pulled off a thrilling victory over their beloved Tigers in the 2022-23 Premier Reserves.
It followed a history-making Friday night for Nightcliff where the under-14s became the first ever women's side at the club to win a premiership.
For Mr Borella it brought back memories of 2018 when the Premier League Nightcliff outfit broke a 54-year drought, which prompted the pair to immortalise his club with tattoos.
"The under 14's were our first women's side to win a premiership, which just shows how our junior base is coming along," Mr Borella said.
"Having a strong, inclusive junior side is what builds your game as well as your club."
Ms Borella, who was proudly showing off the yellow and black, was proud to see so many people in Marrara for what was a packed schedule.
It wasn't just Nightcliff players taking the field over the weekend as the colours of PINT, Southern Districts and PINT were everywhere as well.
"You see more and more people here, families, children and grandparents coming along to support their family," Ms Borella said.
"You know, it's just amazing to see, a lot more community people are coming in."
It's the second last weekend of the NTFL for the 2022-23 season with the grand finals set to take place next week.
SEE ALL THE PICS
Originally published as NTFL 2022-23 Prelim finals action gallery: All the pics from the third week of the NTFL finals