Charlotte Ritchie's Best Role Isn't in 'You' Season 4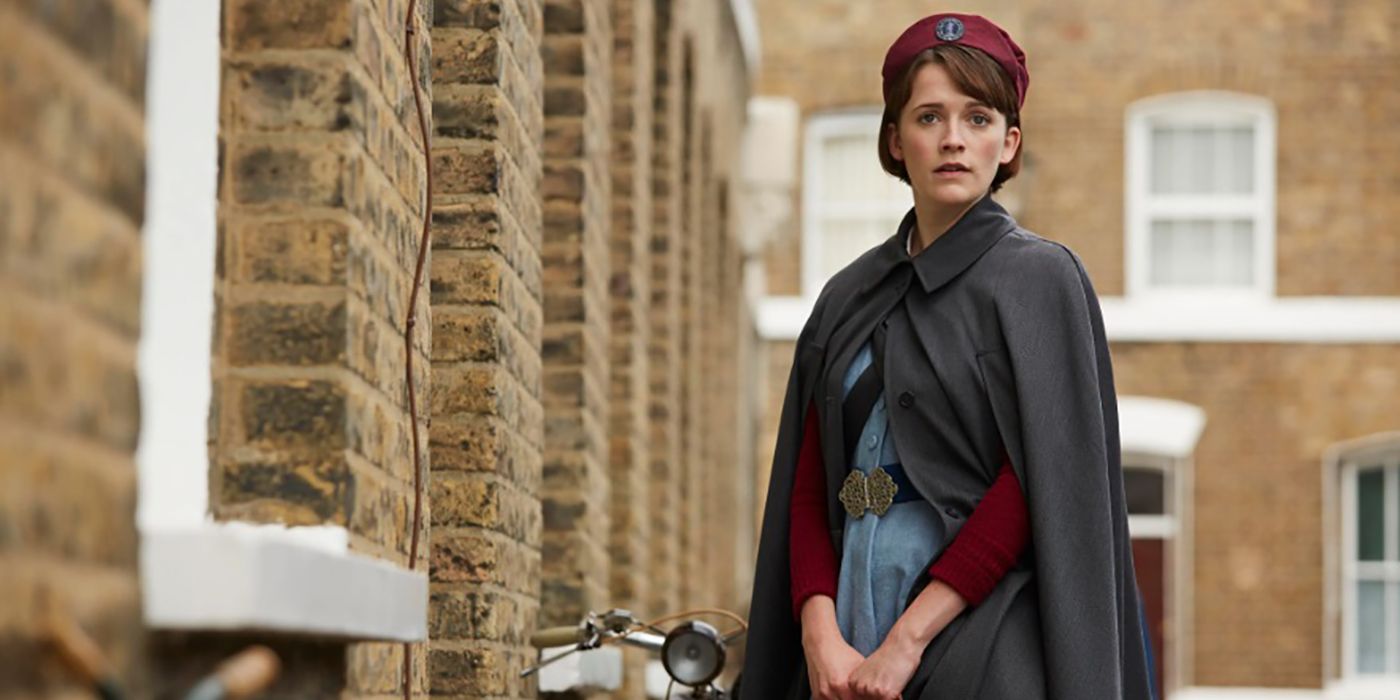 Charlotte Ritchie has become a familiar face on our TV screens in recent years, especially for her roles in comedy dramas such as Ghosts. She is back in the limelight this month with her mysterious new role in the much anticipated fourth season of the hit thriller You. But her best and most memorable performance was arguably in a very different TV show, when she played Nurse Barbara Gilbert in the BBC period drama, Call the Midwife.
Ritchie Faced New Challenges in 'Call the Midwife'
Ritchie is generally better known for her ensemble comedy performances in a range of critically acclaimed TV series, including Fresh Meat, Ghosts, and Dead Pixels. But her role as Nurse Barbara represented a new avenue for Ritchie's talents. Her memorable performance across four seasons of the show was delivered with praiseworthy sensitivity and emotional vulnerability. This role broadened Ritchie's appeal as an actress who could deliver comedy performances, but could also excel in more grounded, serious roles. Her knack for combining sincerity and humor was demonstrated more recently in the comedy-romance Feel Good, where Ritchie stars alongside Mae Martin. She will undoubtedly reach an even bigger audience with the upcoming release of You Season 4, but it is her performance as Barbara that defined and furthered her growing career.
RELATED: 'You' Season 4: Joe Goldberg May Have Met His Match in New Clip
Call the Midwife is a long-running BBC period drama, which is currently airing its 12th season. Ritchie joined the show in Season 4, and remained for successive seasons until the end of Season 7, originally released in 2018. The show is set in the poverty-stricken London East End of the late '50s and '60s, and follows a group of midwives and nuns who work within their local community to deliver vital medical care and support. Despite its quaint premise, the show tackles a plethora of hard-hitting social issues that are just as tangible today as they were 60 years ago, including incidents of racial injustice, social exclusion, and continuing struggles for women's rights.
Barbara relocates to the London suburb of Poplar from Liverpool, where she grew up helping her local community through her father's work as a clergyman. Ritchie's heartfelt performance as Barbara resonated with audiences from her very first appearance, and she quickly cemented herself as a fan-favorite. Barbara navigates the social injustices and medical dilemmas of her profession with a light-hearted kindness, where she quickly fits in with the established cast. The show presents a broad range of acting challenges, where light-hearted moments provide contrast for important storylines concerning the emotional and physical trials of the nursing profession, a challenge that Ritchie meets with candor and energy.
Nurse Barber Quickly Captured Viewer's Hearts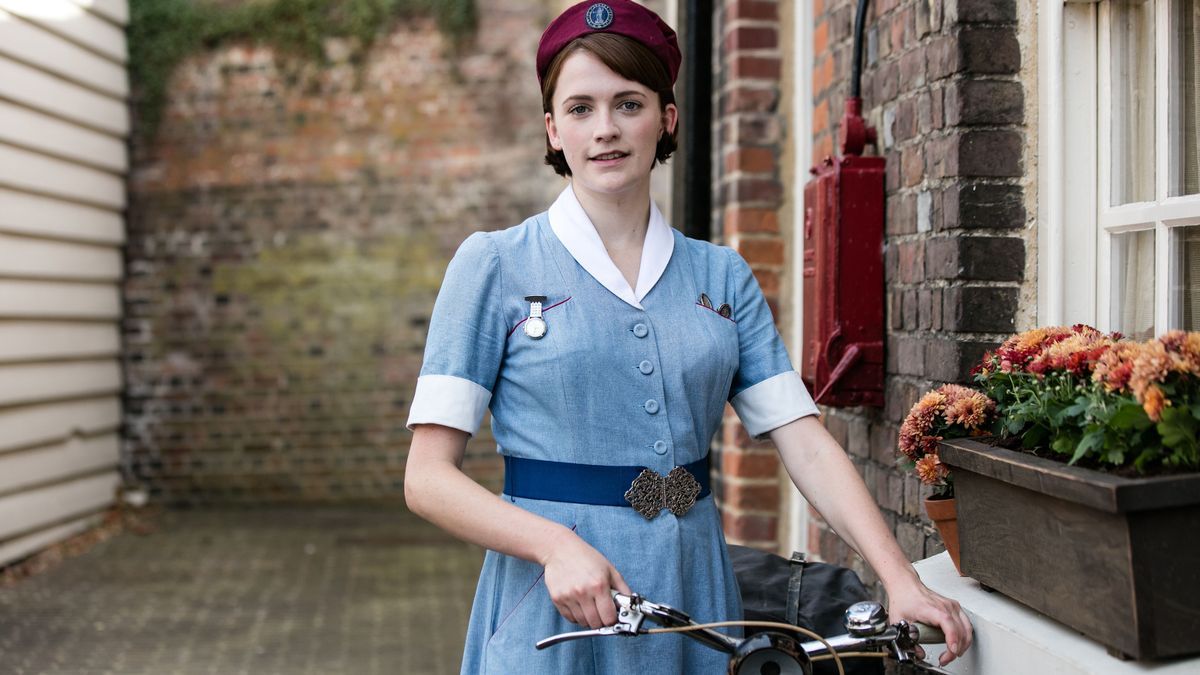 Barbara's initial appearance in Season 4 established her character as well-meaning but a little naive, and lacking in the gritty hands-on experience that the role demands. She became the underdog of the midwifery team, and her journey to prove herself soon captured the hearts of viewers everywhere. Ritchie breathed new life into the show with her youthful exuberance and her talent for comedic delivery, which provided necessary lighter moments amidst the show's drama. Her first days on the job are thwarted when a night of drinking makes her sick, an incident that fuels her subsequent desire to be taken seriously by her new team. This is quickly followed by a flourishing of her nursing talents, where one episode features Barbara aiding in the delivery of three healthy babies in one day.
In Season 5, Ritchie's character begins a new arc that furthered her popular appeal and her essential role in the show. She embarks on a romantic relationship with local curate Tom Hereward, played by Jack Ashton. Tom was the previous love interest and ex-fiancé of her colleague Trixie (played by original cast member Helen George, who is married to Ashton in real life). This caused some animosity towards Barbara and Ritchie, where some of the show's characters, as well as the viewers, resented their new relationship. But Ritchie's sensitive and warm performance soon established their love story as a memorable, important feature of the show, where their developing relationship kept millions of fans glued to their screens. In the 2016 Christmas Special, Tom successfully proposes during their medical mission in South Africa.
Unfortunately, Tom and Barbara are not happy for long. With Ritchie's career taking off, it was only a matter of time before she left the show, and Barbara's declining health becomes a defining storyline of Season 7. She is eventually diagnosed with septicemia, or blood poisoning, caused by meningitis. Much to the grief of Tom and her colleagues, Barbara succumbs to her illness, in a heartbreaking end to the season. Her devastating onscreen death is perhaps her most memorable contribution to the show, where Ritchie delivers a tender and exceptionally moving performance in her final episodes.
Ritchie Has a Lasting Legacy on the Show
Call the Midwife tells the story of individual career journeys and challenges, but it also depicts the close-knit relationship between the midwifes, nursing staff and nuns, most of which live under one roof. As such, Barbara's death had a huge, long-running impact on the continuing characters, where Ritchie's legacy continues even in the show's present season. In the 2018 Christmas Special, Barbara's close friend Nurse Phyllis gives Barbara's old uniform cardigan to away to Trixie, a lingering reminder of Barbara's importance to the whole team.
Ritchie's role as Nurse Barbara endeared her to millions of viewers over several seasons, and her career continues to go from strength to strength. Teasers and images released ahead of Season 4 Part 1 of You show Ritchie's starring role as the unreadable Kate, a character who is bound to surprise both Joe and the audience throughout the course of the season.
Ultimately, Charlotte Ritchie has held a number of memorable roles, both serious and comedic. But it was as Nurse Barbara Gilbert that she first truly demonstrated the emotional depths of her acting talents.