More Murder Party Movies to Check Out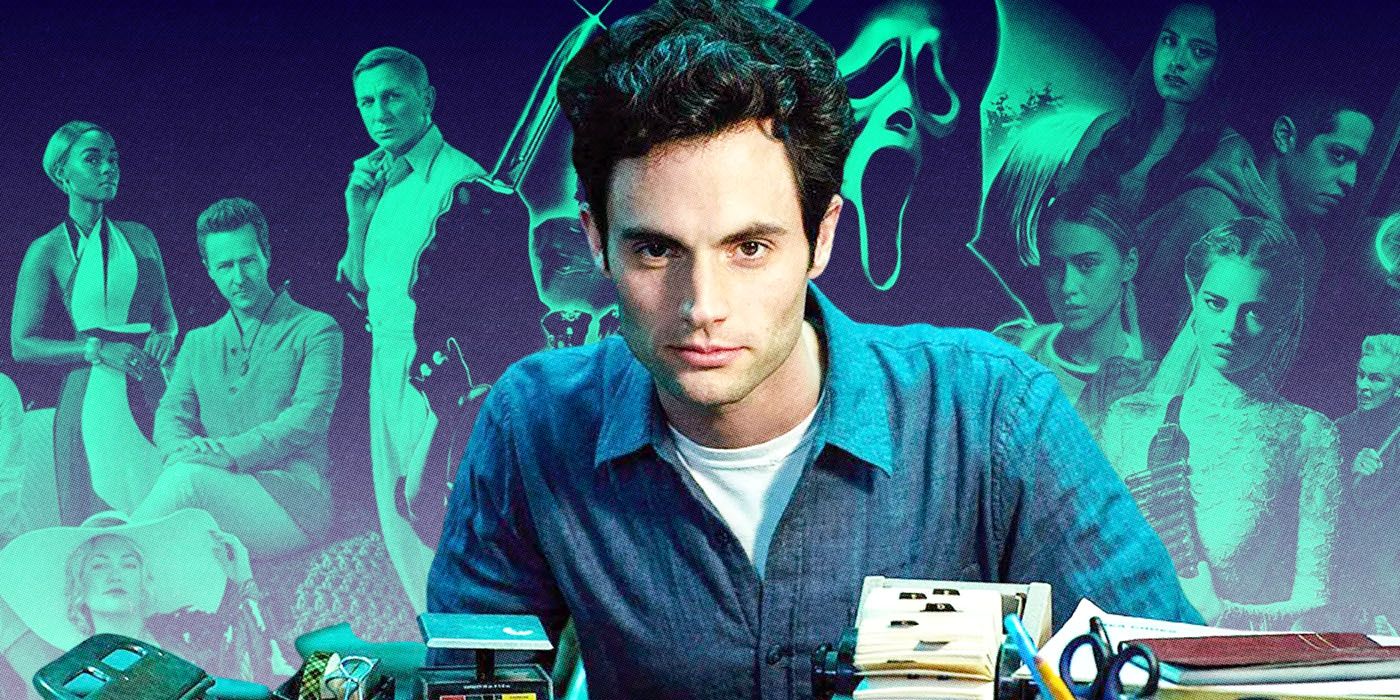 While we wait for the fourth installment of You, we are left with a void of bloodshed in our lives as we imagine what Joe Goldberg (Penn Badgley) will do next. After blowing up his quiet suburban life (literally) in California, we left him at a Parisian café where it seems he is following his latest love, Marienne (Tati Gabrielle). Season 4 promises that we will see our favorite serial killer exploring the lavish circles of European high society while possibly discovering another killer in his midst as he infiltrates chic parties to rub elbows with the rich and famous. If you need something to quench your bloodlust before we see Joe's latest victim, here is a list of the best house party murder movies to tide you over!
Clue
Based on the iconic board game, Clue follows a group of strangers who are mysteriously invited to a secluded mansion for an evening. The party quickly takes a turn as each of the guest's deepest secrets are revealed, and a murder takes place. This death is only the start as the characters race against time to uncover the killer among them!
RELATED: 'You' Season 3 Recap: Everything You Need to Remember Before Season 4
Scream (1996)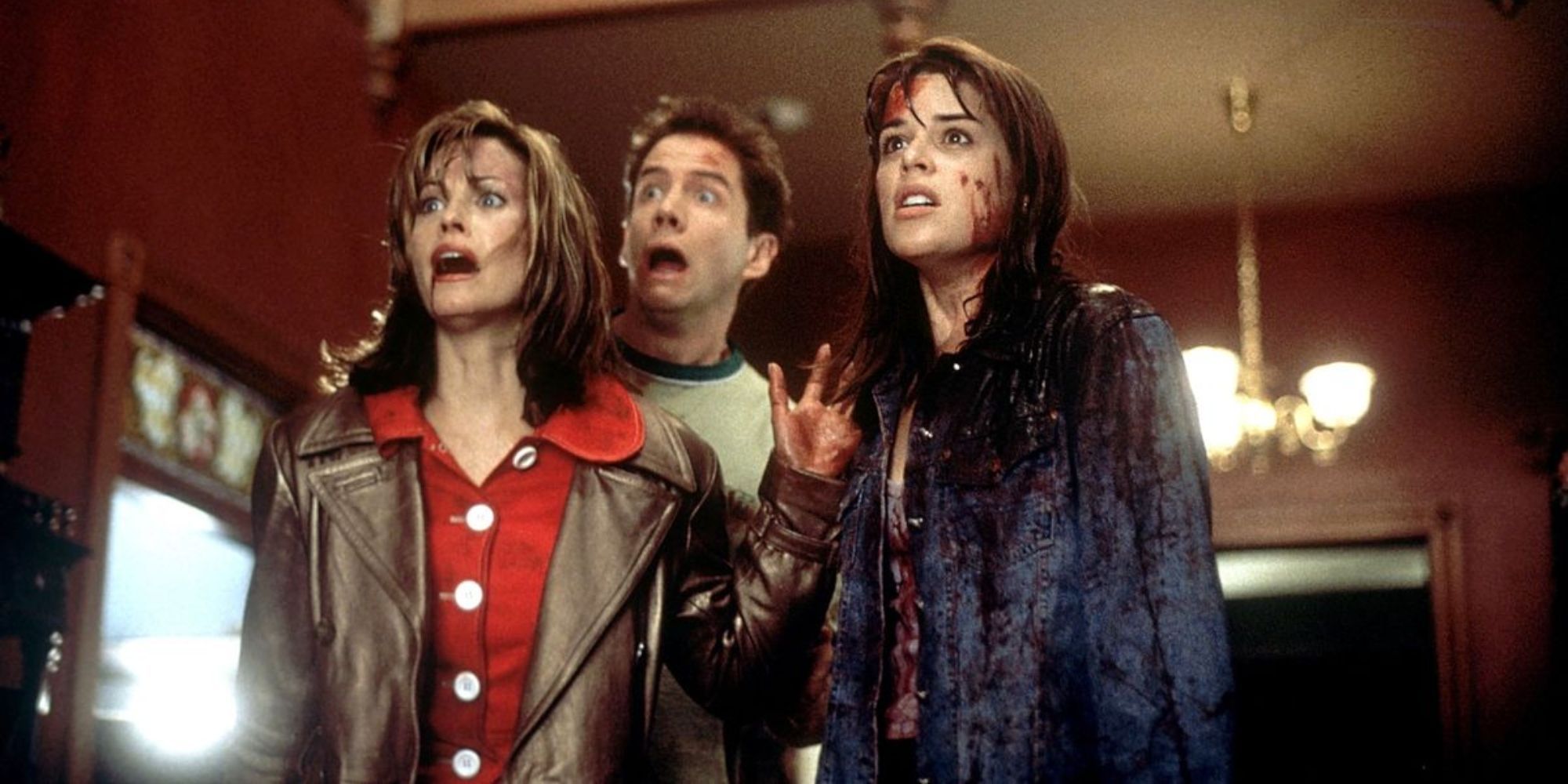 This classic film defines the slasher genre, and Ghostface is one of the few killers who can stalk his victims like Joe Goldberg. Scream tells the tale of a small-town girl who is being hunted by a mysterious, knife-wielding, masked murderer intent on dicing up any high schooler he comes across.
The Babysitter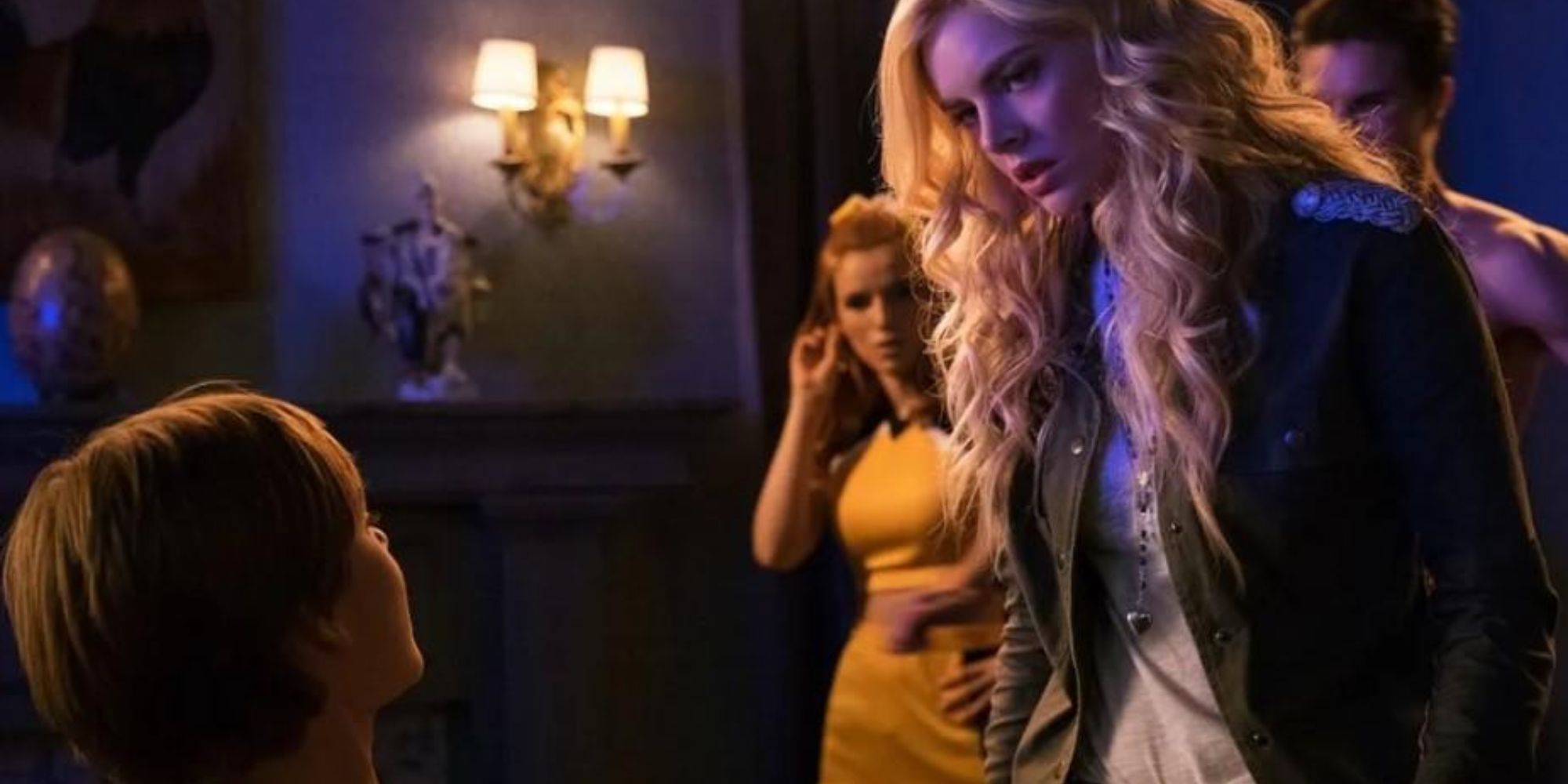 Bella Thorne and Samara Weaving star in this campy bloodbath as a boy discovers his beloved babysitter and her friends have more in mind for their night in than a game of spin the bottle. This dark comedy unfolds as Weaving and her minions attempt to sacrifice a pre-teen in a Satanic ritual.
Bodies Bodies Bodies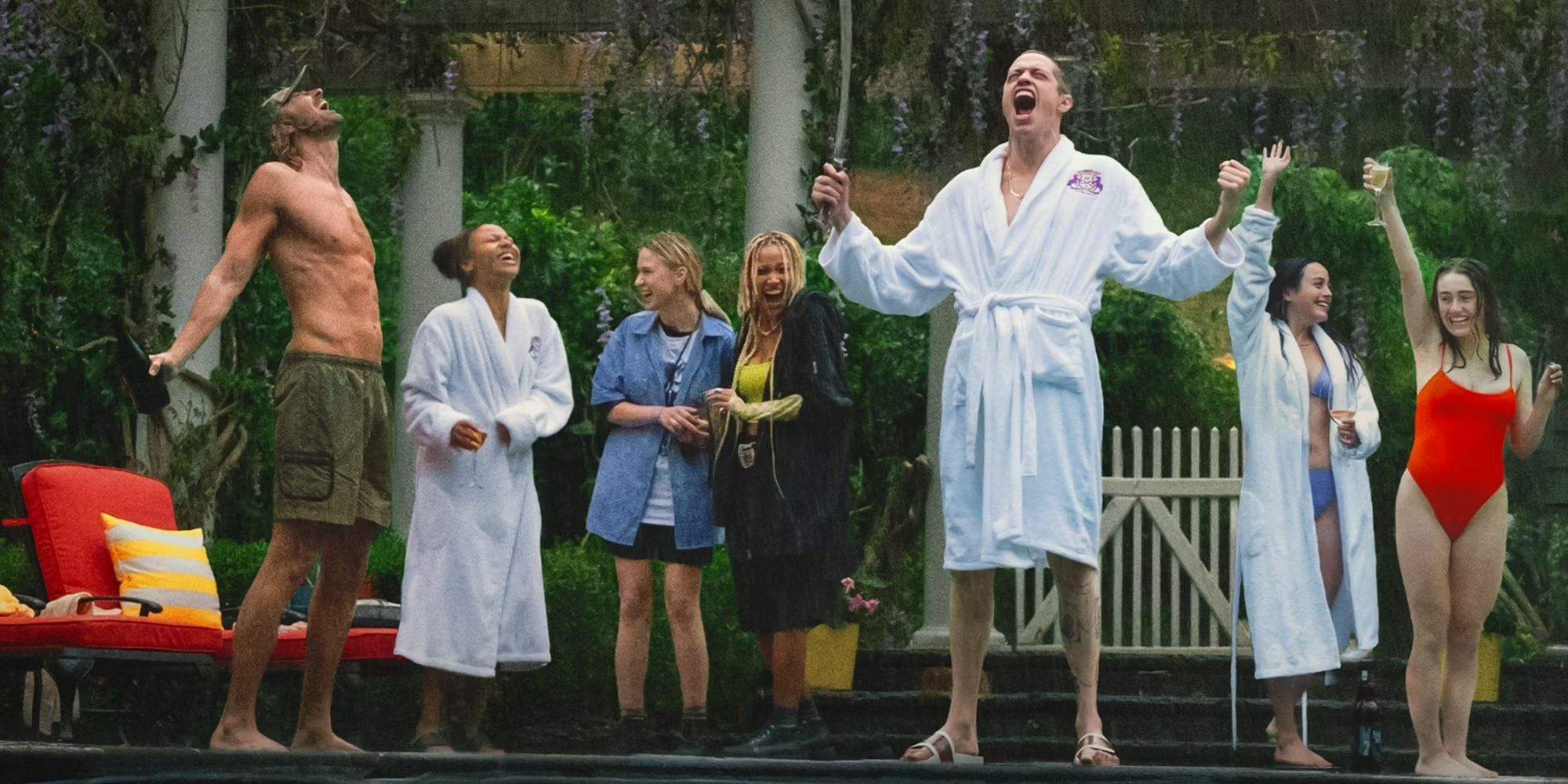 If you're in the mood for a Gen-Z killing spree, then Bodies Bodies Bodies is for you! This unfortunate series of events occurs when a house party is interrupted by the murder of one of the friends (Pete Davidson). Relationships are tested, secrets are revealed and blood is spilled as the teens attempt to unmask a killer by sunrise. If you like the witty social criticism often offered by Joe's monologues in You, this film is full of it.
We Summon the Darkness
Alexandra Daddario stars in this film as the ringleader of a Satanic sisterhood that lures a group of young men back to their home under the pretense of a party. When the boys discover their drinks have been spiked, chaos ensues as things do not go according to plan in the girls' attempt to sacrifice their dates.
The Invitation (2022)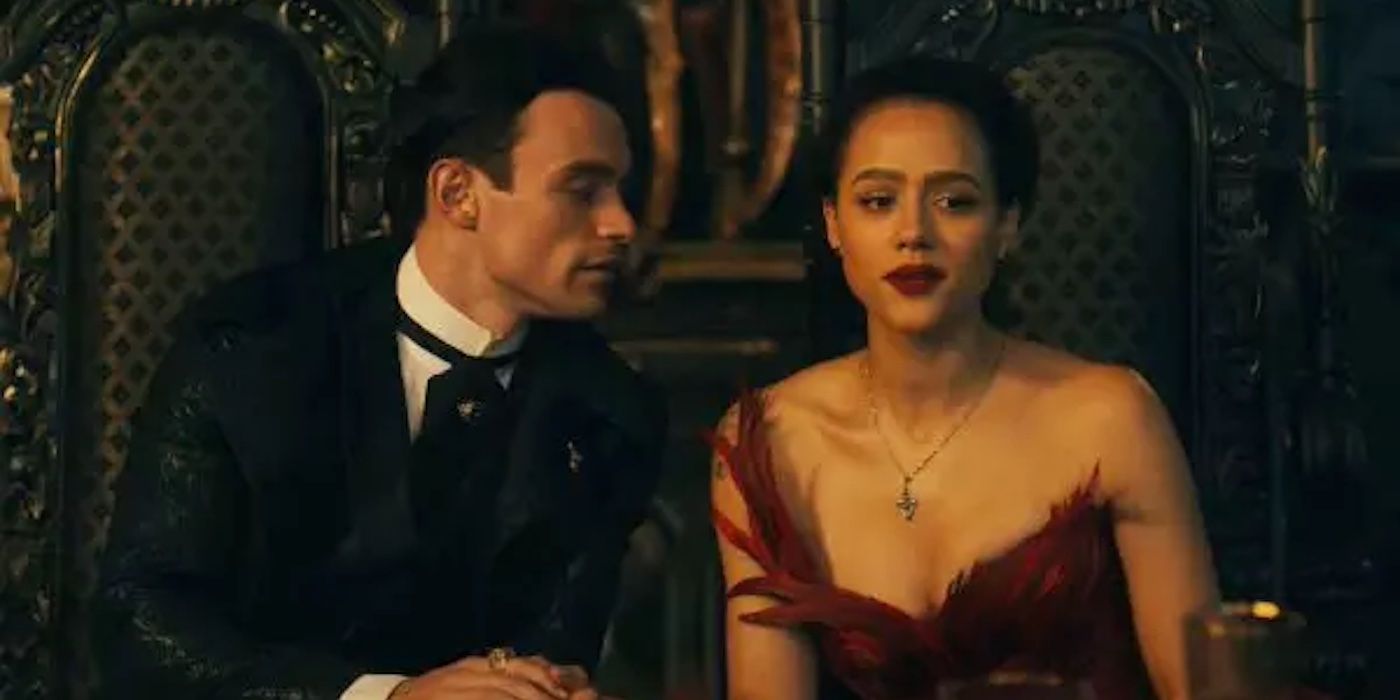 If you want something a little more supernatural, sink your teeth into this film about a young American woman who discovers she has a long-lost family of British socialites who invite her to a wedding at their luxurious estate. However, things are not as they seem as things begin to go bump in the night, and Evie (Nathalie Emmanuel) discovers there is more than meets the eye when it comes to her new relatives.
Barbarians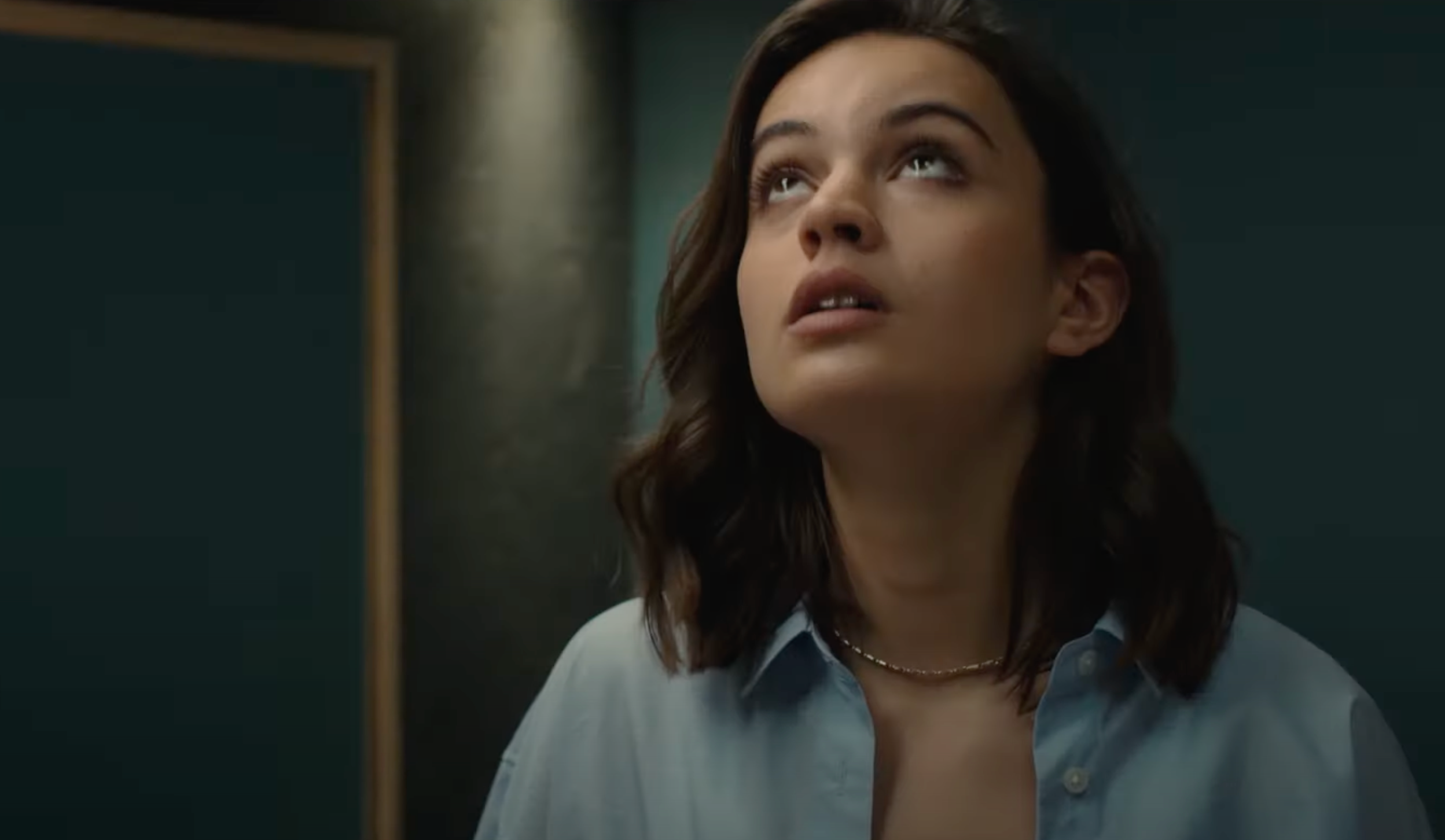 What happens when a home invasion interrupts an important dinner party? Barbarians starts off with a tense yet innocent meal between old friends as they negotiate the sale of a home, but the evening takes a dark turn when a group of masked men knock at the door.
Ready or Not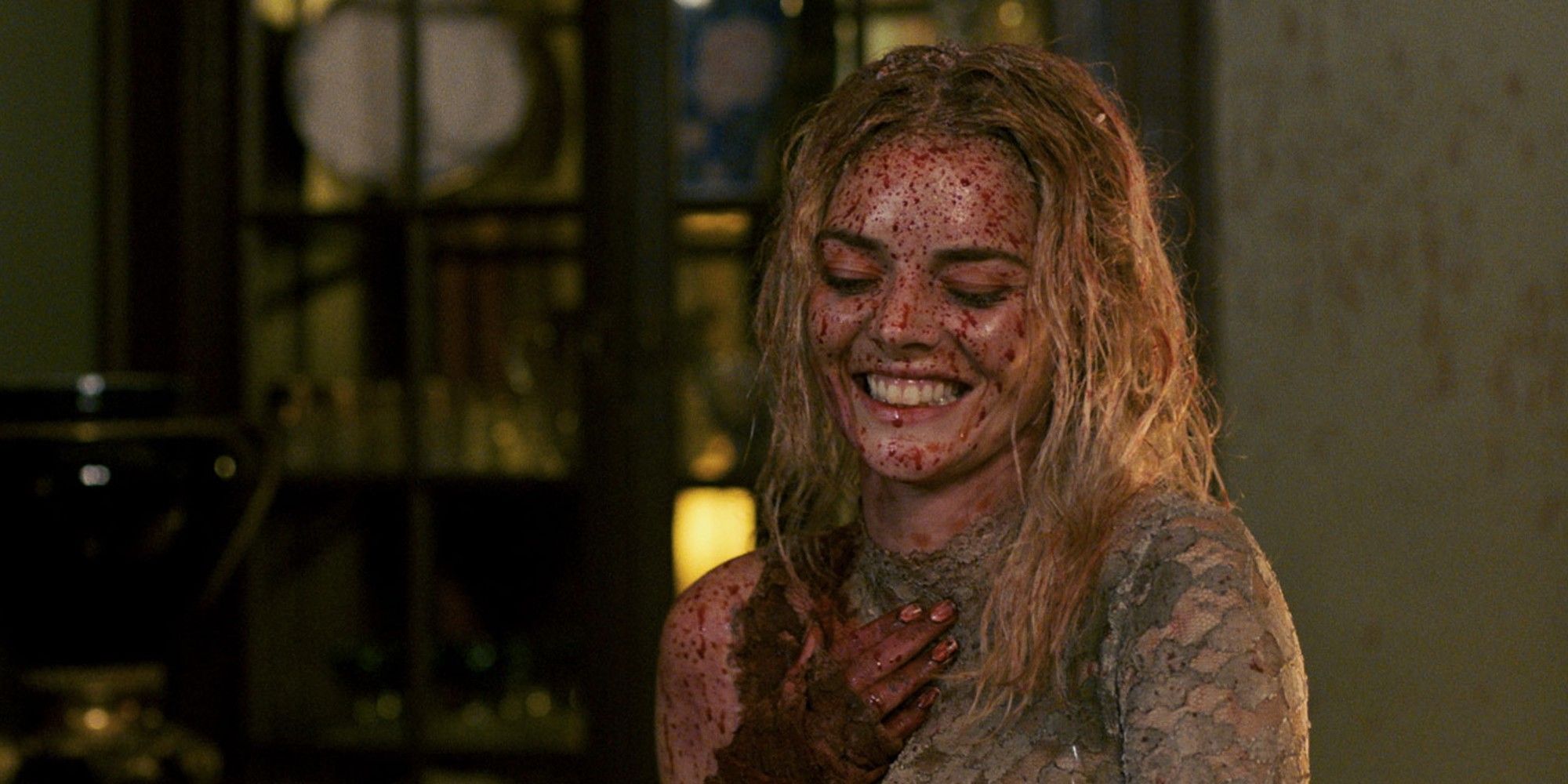 If you enjoyed Samara Weaving as a killer babysitter, see her on the other side of the action in Ready or Not as she fights for her life against her Satan-worshipping in-laws, who plan to hunt her to the death on the night of her wedding. With plenty of characters for cannon fodder, this film has plenty of gory action to keep you entertained while you wait for the new season of You.
You're Next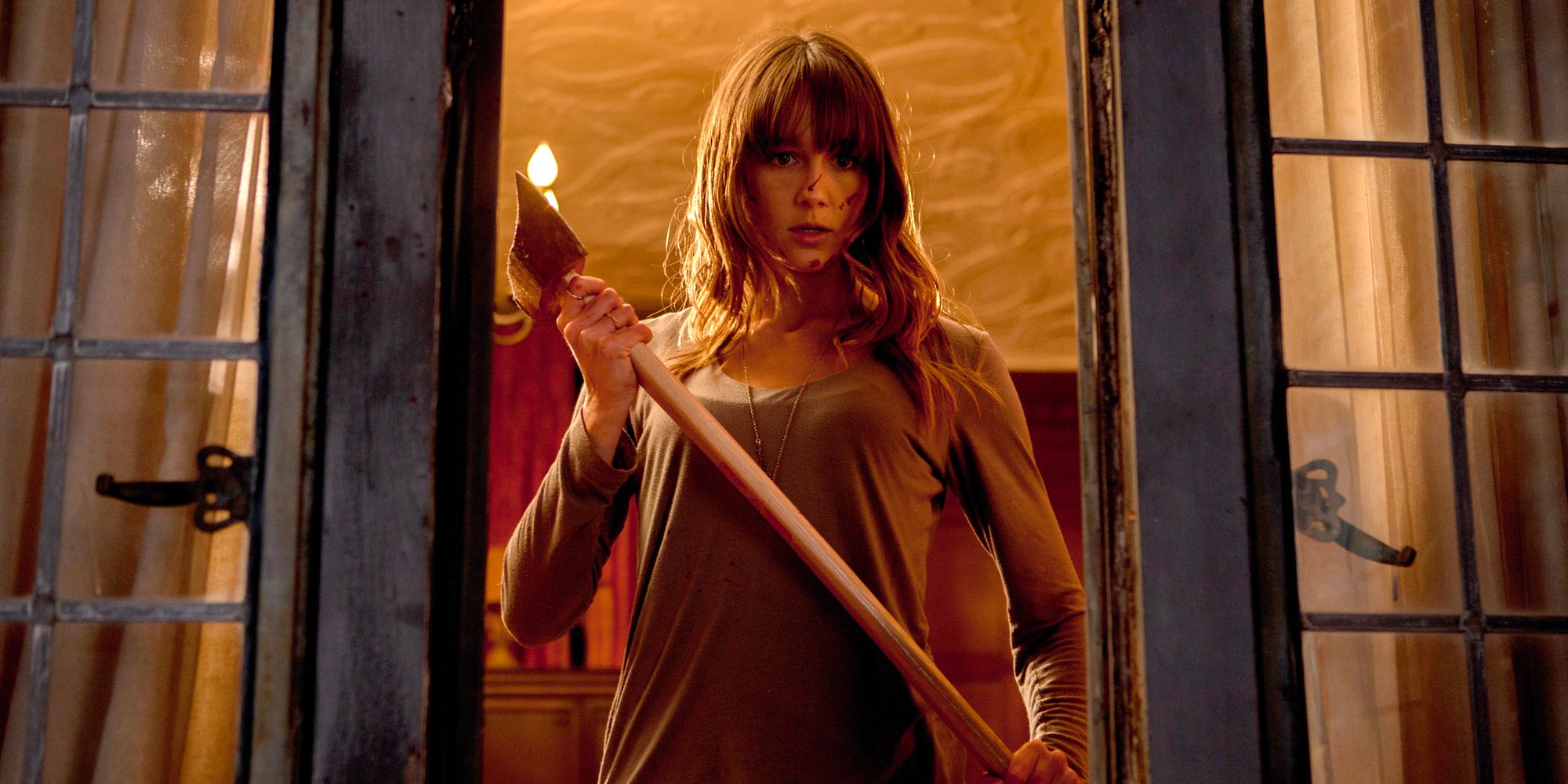 This action-packed slasher unfolds over the course of an evening when a family gathering turns into mass murder as a group of masked killers descend upon the house, picking off family members one by one.
Would You Rather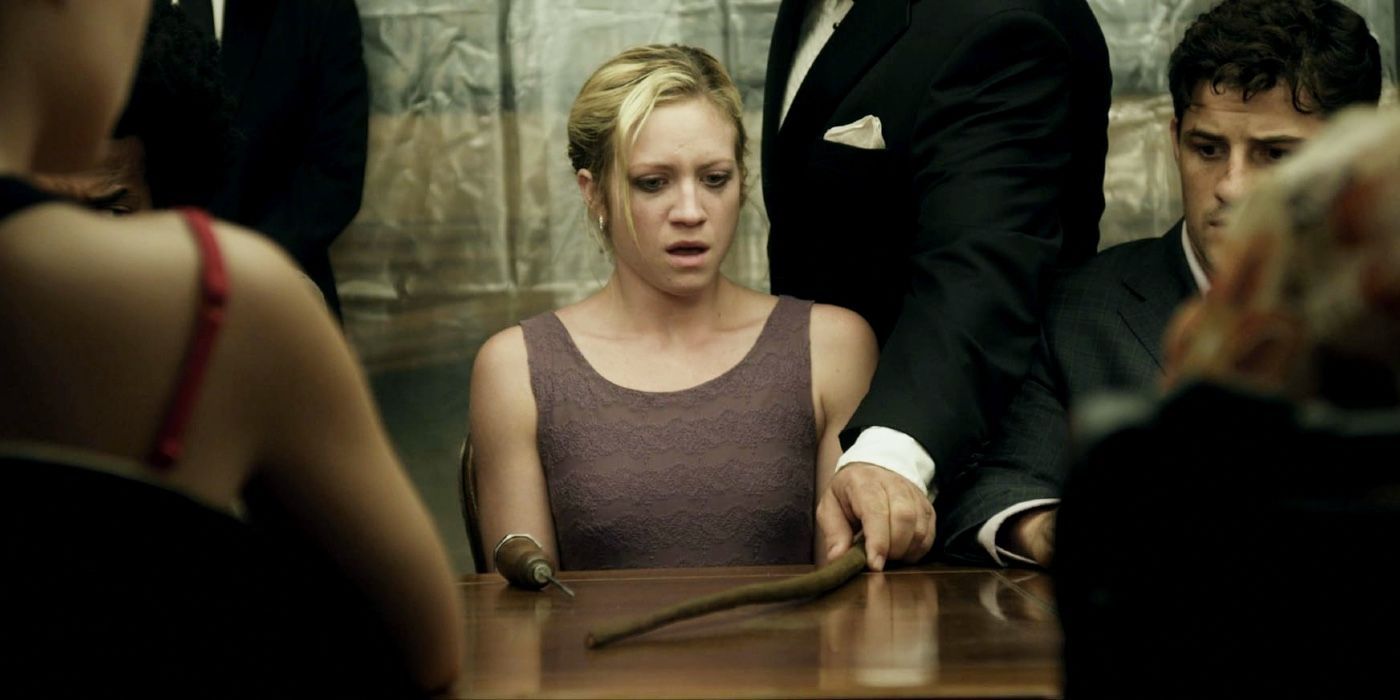 Iris (Brittany Snow) is a young woman caring for her sick brother when she receives a mysterious invitation to a dinner party. The dinner is hosted by a philanthropist, Shepard Lambrick (Jeffrey Combs) who proposes a game to his assortment of guests. It begins with him offering Isis (a vegetarian) $10,000 to eat meat, which she accepts. From there, the game only gets more and more dangerous as the guests are forced to play a life or death game of "would you rather."
Glass Onion: A Knives Out Mystery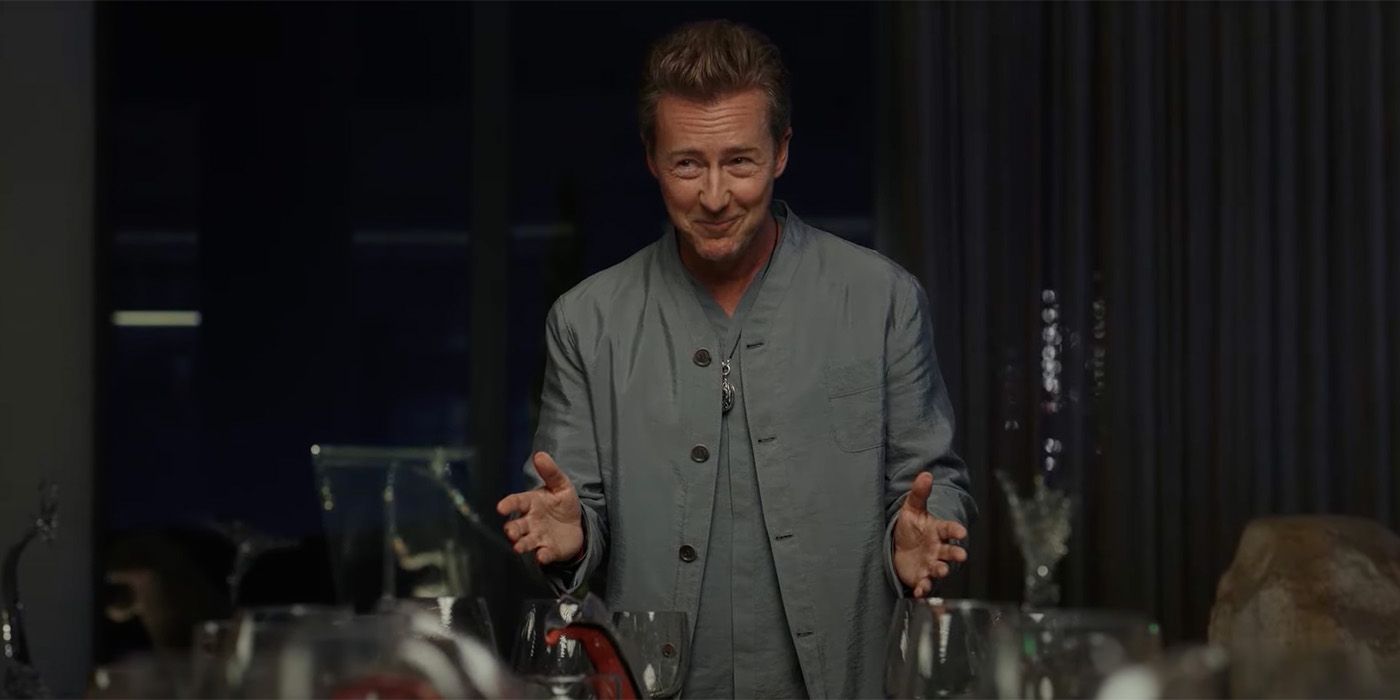 The recent sequel to the blockbuster Knives Out, this film follows detective Benoit Blanc (Daniel Craig) to a lavish party on the private island estate of an eccentric billionaire who has reunited a group of old friends for a murder mystery party. When a murder actually takes place, Blanc sets out to discover who the murderer is as tensions rise and tempers flare.
Murder by Death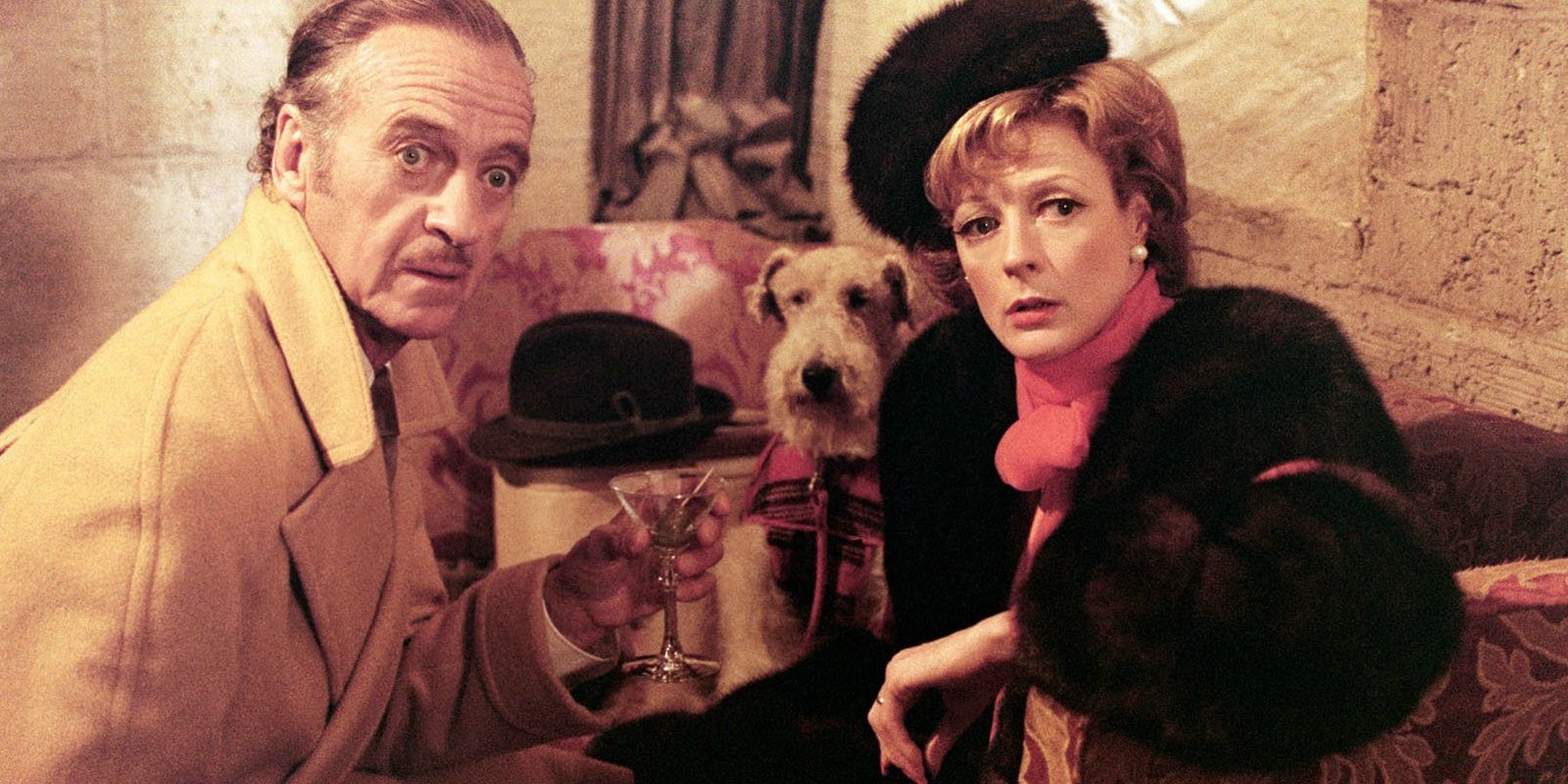 Murder by Death is a classic parody of the murder mystery genre that recounts an evening when five famous detectives are invited to solve a murder during a dinner party. In the hopes of earning a reward, the detectives each formulate their own theory after their host is murdered, and spend the night navigating farcical misdirections only to discover a shocking twist come morning.
Ma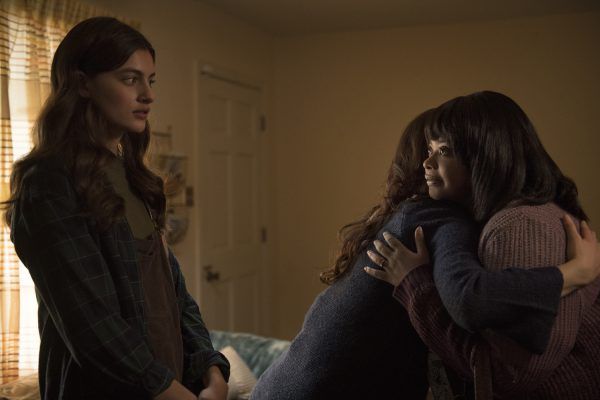 Octavia Spencer shows off her darker side in Ma as a lonely woman who befriends a group of teens by buying them drinks and allowing them to party at her home. The kids begin to realize that things are not quite right with their new friend as she begins to drug and steal from them. When confronted, "Ma" takes justice into her own hands over a past wrongdoing, with murderous consequences.
With such a great selection of parties gone wrong, this list is sure to provide some great entertainment while we all wait to see what murderous shenanigans Goldberg gets up to in the next chapter of You.