Everything You Need to Know About the Shudder Original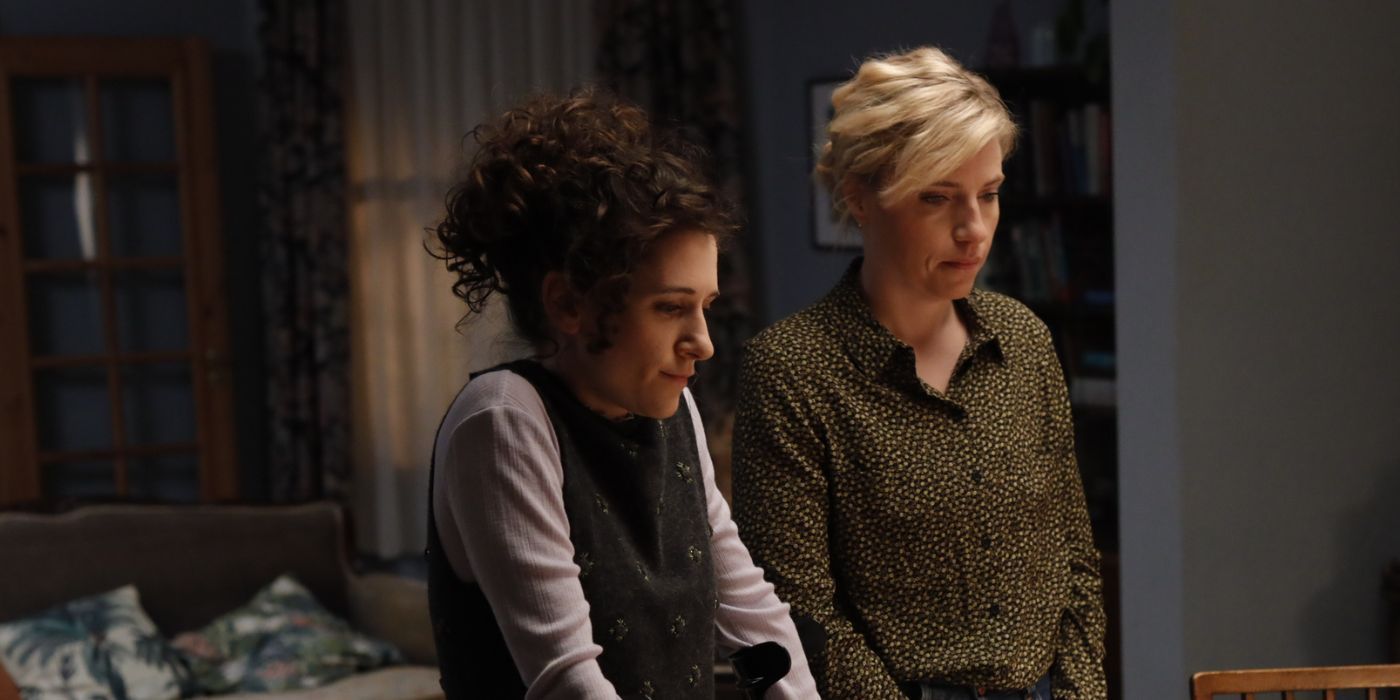 Romance and horror are two genres that go way back together – from raunchy sex-filled R-rated slasher flicks to stories of disgruntled lovers coming back to haunt their supposed love interests. There's no shortage of tales that follow the usual tropes, casually employing the all-too-familiar scare tactics with a lazily written storyline. However, once in a while, there comes an unfamiliar and intriguing mystery that explores newer methods of channeling horror using a different narration style. Shudder's new romantic horror, Attachment, is a refreshingly new take on both genres, mixing elements of story-driven frights straight out of your worst nightmares with queer romance.
Gabriel Bier Gislason's debut film as a director, Attachment, surprised the majority of viewers and critics at the London and Los Angeles Film Festivals last year in 2022, where it was praised for exploring the myths and tales of the somewhat less explored Yiddish folklore and using the interaction between the small cast and the story as a creepy factor instead of traditional jump-scare tactics. The budding love story between Maja (Josephine Park) and Leah (Ellie Kendrick) is beautifully written and both Park and Kendrick's performances make it quite believable.
If you are a horror fan who likes plot-driven scares with a compelling storyline rather than the customary tropes using gore or jump scare devices, Attachment is definitely the kind of film that will linger in your thoughts for quite some time. Want to know more about the upcoming Shudder original? We have got you covered. In the next couple of sections, you can read more about the release date, cast, plot, trailer, and everything there is to know about the romantic horror flick Attachment.
Related:'Children of the Corn' Remake Finds Home With Shudder and RLJE
Is There a Trailer for Attachment?
Yes, there is an official trailer for the Shudder original, Attachment, which was released last year in September. You can watch it below:
The trailer begins with Maja and Leah's budding romance slowly blossoming into love. After suffering from a seizure, Leah decides to move back in with her mother, Chana, played by Sofie Gråbøl. Maja, who is deeply in love with Leah, follows her to her mom's place, where she begins to learn more about Jewish customs and lore to impress Chana. However, there is a lot more to Chana than it seems, and her actions and words are somehow related to Leah's mysterious seizure and the strange occurrences in the house. As Maja struggles to keep up with everything that's happening around her while trying hard to keep Leah safe, the trailer questions you: "How far will you go for the one you love?"
The clip then ends with a face-off between Maja and Chana, which is really just Sofie Gråbøl showing how incredibly petrifying she can be, as Chana can clearly notice the effect she has on a terrified Maja.
When And Where Can You Watch Attachment?
Attachment was first released for a limited audience at the Tribeca Film Festival on June 12, 2022, followed by subsequent airings at the Outfest LA Film Festival, Etrange Festival Paris, and the London Film Festival in July, September, and October 2022 respectively. After gathering widespread acclaim for its uniqueness and ingenuity, the movie earned a worldwide release date that was announced back in September 2022 by the streaming service, Shudder. Attachment will premiere exclusively on Shudder on February 9, 2023.
What Is Attachment About?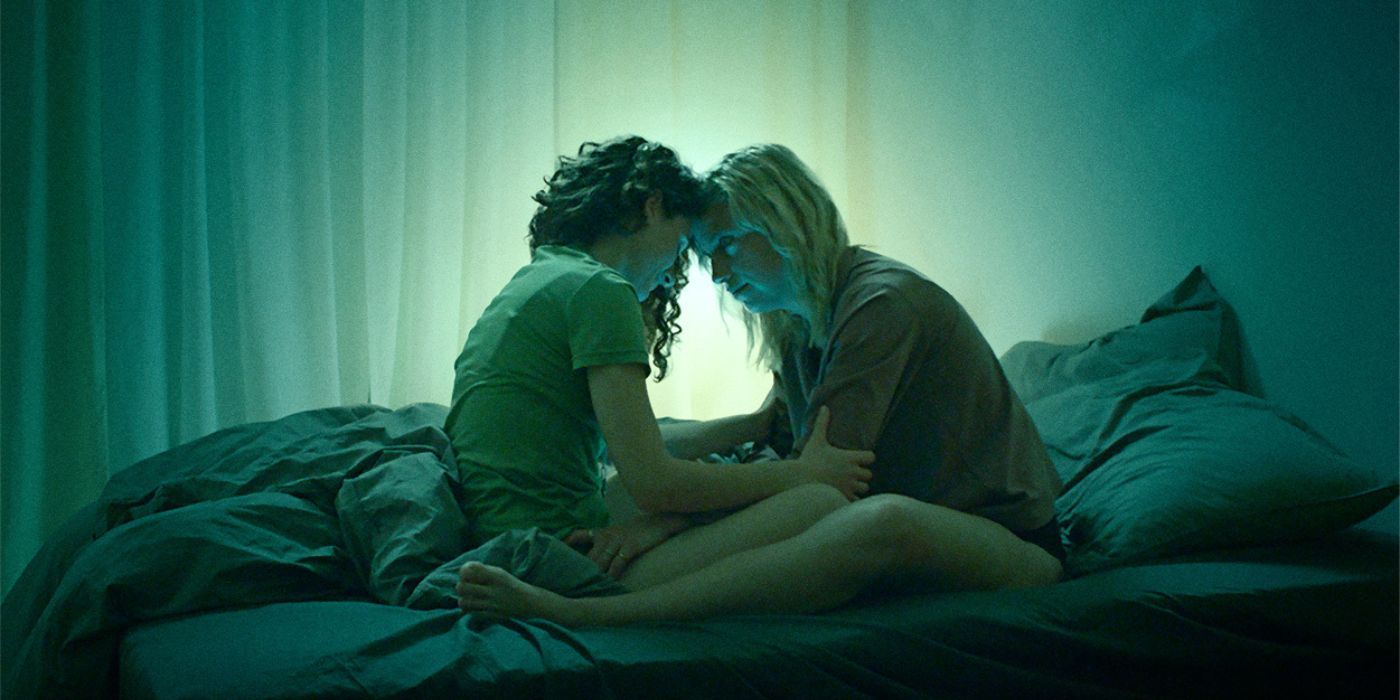 The trailer goes into a great length explaining the basic theme and premise of the story, while still keeping the entity that is going to haunt the couple out of sight. Maja, played by Josephine Park, is a former actress who has starred in a couple of Danish films and is a minor celebrity, meets Leah, a Jewish scholar from London, portrayed by Ellie Kendrick. Their budding romance is interrupted by Leah's unexplainable seizure, after which she moves back to her mom's place in London, and Maja, who is madly in love with her, goes with her to take care of her. Maja knows that Leah's mother, Chana, is Danish, so she tries to find a common ground with her and impress her by learning more about Jewish traditions, customs, and beliefs. However, she begins to notice strange phenomena in the house, which is made worse by Chana's weird, stern, and downright creepy behavior. By the end of the trailer, it is made clear that Chana is involved in some supernatural Yiddish rituals and practices, as she faces off against Maja, who is now aware of her connection to Leah's seizure and the strange occurrences around the house.
The official synopsis of the film reads:
"Attachment is a horror romance about Maja, a has-been actress in Denmark, who falls in love with Leah, a young, Jewish academic visiting from the UK. When Leah suffers a mysterious seizure, Maja fears their whirlwind romance might be cut short and decides to follow Leah back to her home in London. There, Maja meets her new downstairs neighbor: Leah's mother, Chana. An overbearing, seemingly religious, and highly secretive woman, Chana seems resistant to all of Maja's attempts to win her over. And as Maja notices strange occurrences in the building, she begins to suspect that Chana's secrets could be much darker than first anticipated."
Who Is Behind the Attachment?
Attachment is the debut feature of director Gabriel Bier Gislason. The film is produced by Thomas Heinesen for Nordisk Film Production A/S and written by Gislason himself. The film is supported by New Danish Screen / Mette Damgaard in collaboration with Yousee and DR.
Related:'Deadstream' Review: Found Footage Horror Pushes Boundaries of the Genre with Frights & Fun
Who Is in Attachment?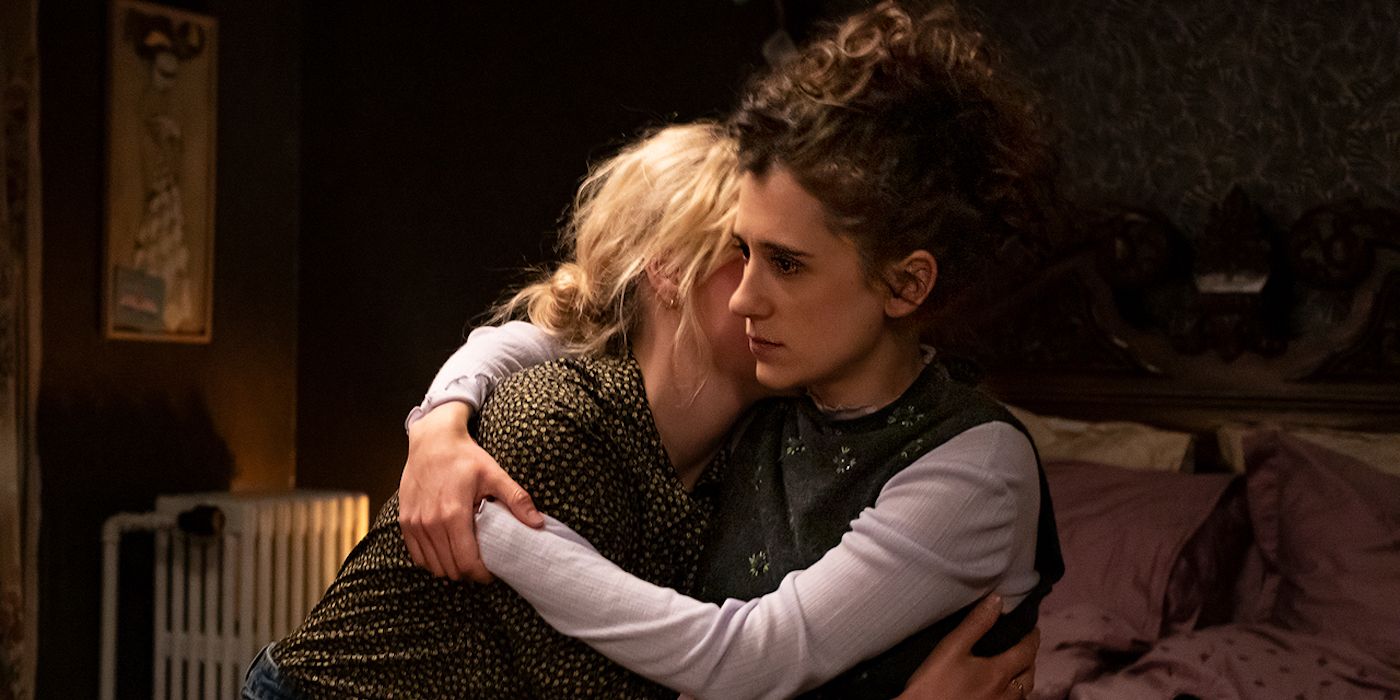 The Shudder original features a small but incredibly talented cast which includes Josephine Park (Doggystyle) as Maja, a has-been Danish actress who became a minor celebrity after starring in a couple of films. Her portrayal of Maja as a confused, scared but try-hard romantic makes the character quite relatable while providing a window to the audience about everything that is happening at the same time. Sofie Gråbøl's (The House That Jack Built) Chana, who is Leah's mother, is downright mysterious and creepy right from the beginning and is probably more terrifying than the entity itself. Leah's uncle Yev, played by David Dencik (Chernobyl) not only functions as a walking encyclopedia about Jewish myths and legends but also provides much-needed comedic respite. Game of Thrones star Ellie Kendrick's brilliant performance as the optimistic and loving Leah who hides a deep pain underneath makes us miss her Thrones character Meera Reed even more, who never returned to the series, reminding us how we were robbed of an amazing ending and another fan-favorite storyline.