Andy Warhol Made a Batman Movie That Nobody Can See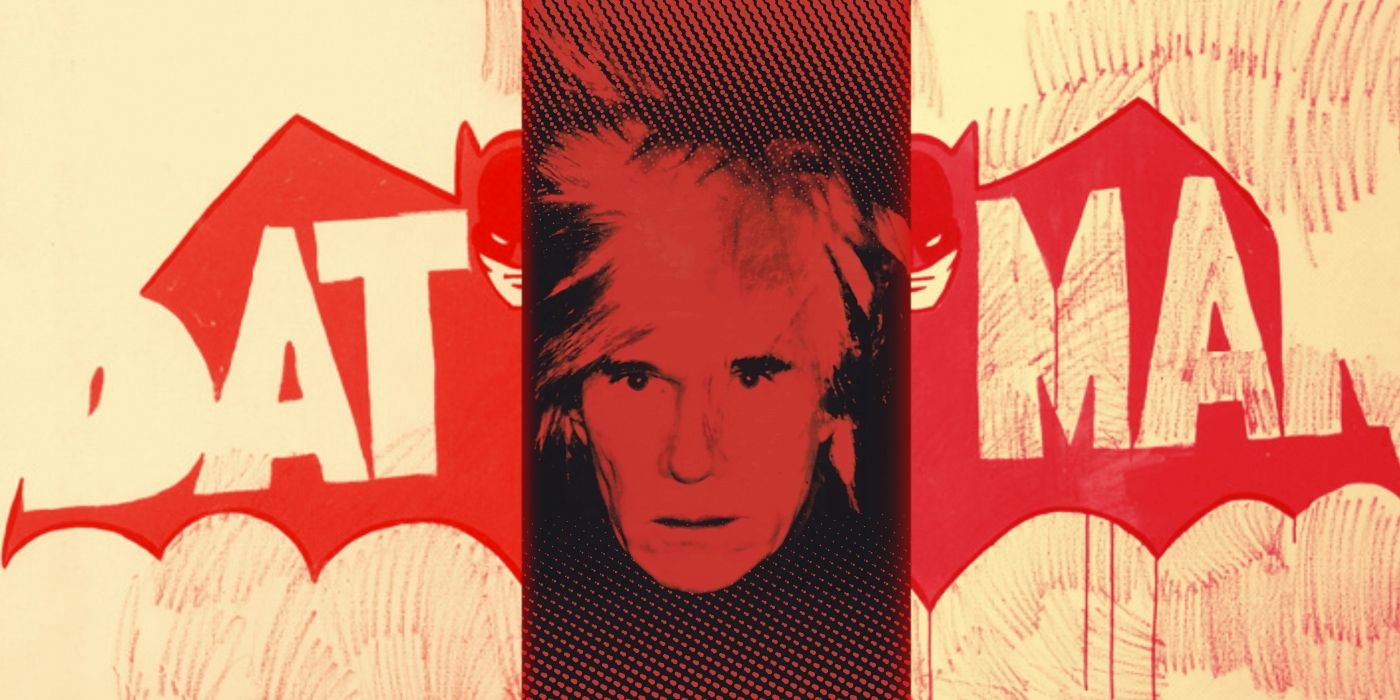 Andy Warhol stands alongside Salvador Dalí, Jackson Pollock, and Pablo Picasso as one of the most influential, discussed, and debated artists of the twentieth century – but did you know he also made a Batman movie?
From Joker to WandaVision, the superhero genre is not averse to occasionally breaking form and playing with style to create something original. However, try as they might to experiment with subversiveness, hardly has a mainstream superhero movie or series gone so far as to toe the line of avant-garde. Even when celebrated auteurs like Christopher Nolan, Taika Waititi, Chloé Zhao, or Guillermo del Toro take the reins of a super-franchise, familiar comic book conventions still seem to come around in the films' third acts. Despite this trend, though, a lost entry in early comic book adaptations actually saw one of the first on-screen incarnations of Batman appear in a hyper-stylized, narratively ambiguous, and distinctly postmodern example of video art, directed by perhaps the most definitive avant-gardist of all time: Andy Warhol.
Painting and sculpting everyday consumerist objects like Campbell's Soup cans and Brillo Boxes, or brightly silkscreening celebrity portraits of Marilyn Monroe and Elvis Presley, Andy Warhol elevated the concept of Pop Art in the 1960s. So what exactly did the artist do with Batman?
RELATED: Why the Best Subversive Superhero Stories are on TV
Andy Warhol Had an Extensive & Abstract Filmography
For all of Andy Warhol's recreation of the mainstream through his physical art, he leaned more towards the abstract in his video art. A dedicated filmmaker, Warhol directed and produced over one-hundred titles throughout his lifetime— many of them collaborations with fellow avant-gardist Paul Morrissey. Most of these films are without narrative cohesion, and decidedly anti-Hollywood in their scrappy cinematography and graceless editing. Like Warhol's soup can paintings, his earlier films such as Empire, Kiss, and Sleep seem solely interested in observing objects or actions with complete passivity. His later films, however, like Chelsea Girls, Lonesome Cowboys, and Blue Movie are far more elaborate, but still come off as mostly adlibbed cinematic experiments. Today, they are more likely to be shown in museums than in theaters.
It may come as a surprise, then, that Warhol made a Batman movie in 1964— two years before Adam West first donned the cape and cowl. However, before one assumes that this postmodernist attempted to make the 1960s equivalent of The Dark Knight, one should understand that Warhol's Batman project was distinctly his own, and although full versions of the film are all but lost to history, it was probably unlike anything the superhero genre has produced before or since.
Andy Warhol's 'Batman Dracula' Saw Two Icons Face Off in a Fan-Film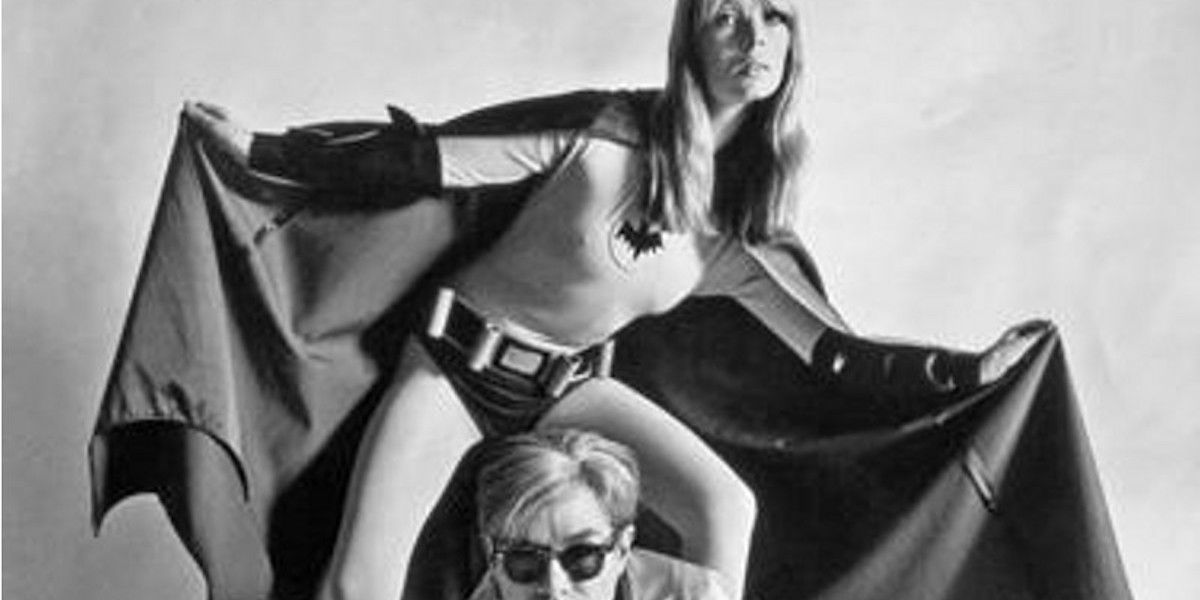 Titled Batman Dracula, Warhol's Caped Crusader adaptation was shot in black-and-white using the artist's signature 16mm Bolex camera, and loosely assembled on two reels. In a rare instance for an early Warhol film, Batman Dracula allegedly had the semblance of a plot, with the two eponymous icons chasing each other from Long Island to New York City before engaging in a fight at the climax of a fifty-four-minute runtime. Actor Jack Smith played both Batman and Dracula, perhaps in a symbolic nod to the two characters' inherent foils. Dracula's animal alter-ego is, after all, a bat.
Warhol supposedly made the film as an homage to the comic books he so adored. All intentions aside, though, he pursued the project without permission from DC Comics. Thus, Batman Dracula is largely considered a fan-film, and not part of any cannon. One shouldn't expect to see the late Smith's Batman emerge from the multiverse in The Flash.
In fact, one shouldn't expect to see Smith's Batman in any context, for the full Batman Dracula and any details about it are almost as elusive as the World's Greatest Detective himself. Because he never had proper permission from DC to make the film, Warhol only screened Batman Dracula at a handful of his shows in the early sixties, and according to art historian Douglas Crimp in his book, Our Kind of Movie: The Films of Andy Warhol, the project was never even fully completed. The film was deemed lost media for several decades, until a small amount of footage from it surfaced in the 2006 documentary Jack Smith and the Destruction of Atlantis.
The little footage from the Jack Smith doc is hardly comprehendible, not just in its grainy camerawork, but in its utter abstractness. While one can make out the somewhat clear image of Smith as a goateed Dracula, any appearance of his Batman is too vague to notice. There are constantly overlapping images playing on top of each other, mostly of Smith billowing his vampyric cape around actress Jane Holzer on a New York City rooftop. Meanwhile, the footage is accompanied by The Velvet Underground's surreal sounding "Nothing Song," which was likely not part of the original film, given that the song did not come out until '67.
A more complete version of the film has eluded the most dedicated of sleuths. No amount of Google searches, YouTube videos, or deep dives into peer-reviewed art history seems to offer a thorough documentation of the project. Even the Andy Warhol Museum in Pittsburgh and the Museum of Modern Art in New York lack copies of the film, and if they did have the footage on hand, they would not be allowed to show it publicly without the consent of DC Comics' parent-company, Warner Brothers-Discovery.
Andy Warhol's Batman Debuted Before There Was a Superhero Genre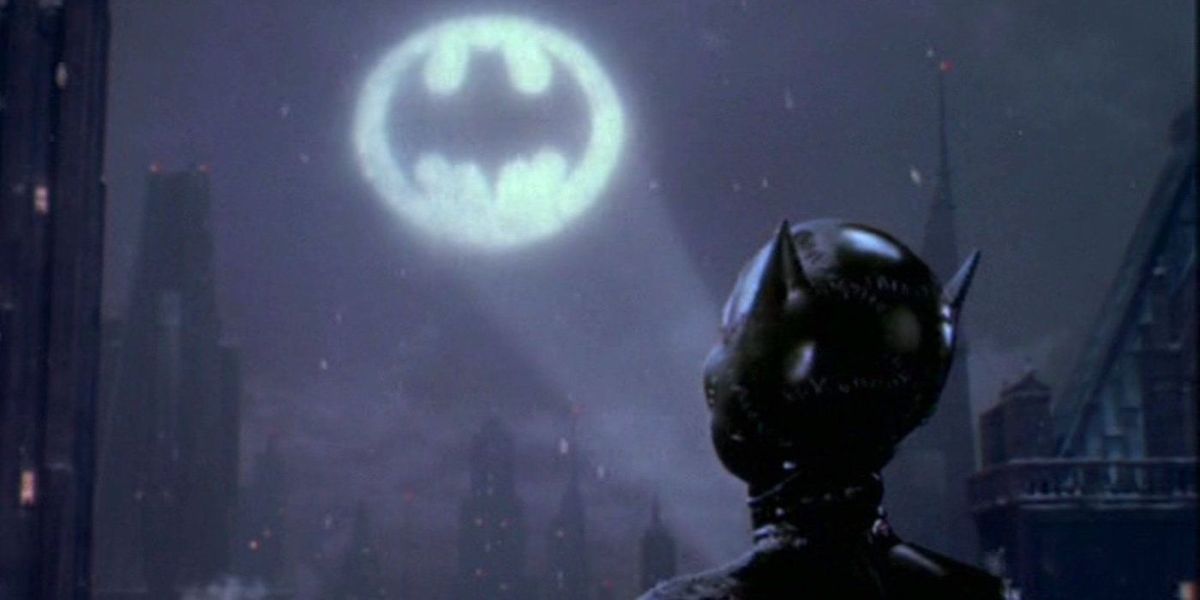 Ultimately, the jury is still out on whether the full cut of Batman Dracula is lost forever, or if it is hidden somewhere in the depths of Warner Brothers' archives. Regardless, the few glimpses that we have into this obscure underground fan-film show something that feels appropriate for a Warhol movie, but leagues away from anything audiences currently associate with the superhero genre. Then again, one must recall that the superhero genre did not yet have a framework when Batman Dracula came out.
The only on-screen incarnation of Batman preceding Warhol's project was that from the 1940s Lewis Wilson-starring serials, and in between, the most notable superhero on the big or small screen was George Reeves' iconic (but rather one-dimensional) Superman. The genre was still in its cinematic infancy. Even the original Superman and Batman comics were less than a generation old in 1964, and they still carried a kitschy, juvenile place in society— an overtone that became all the more pronounced when Adam West danced it out onto television two years later. Frankly, Warhol could have taken the source material in whatever direction he desired, for there was hardly any status quo to subvert.
Of course, the argument of a lax superhero framework may seem moot, as Warhol was never one to create art according to conventions. Nevertheless, in 1966, Warhol would pose as Robin, The Boy Wonder next to German singer, Nico's Batman for a photo shoot. This is a testament to his fanaticism for the character. As he did for so many of his pop-culture interests throughout his career, Warhol wanted to incorporate Batman into his work. As further evidence of the artist's understanding of the character, DC would go on to publish three graphic novels where Batman fights Dracula in the 1990s, and then they would meet again on-screen for the first time since Warhol's movie in the 2005 animated film, Batman vs Dracula. Given the aloofness of Warhol's movie, this is all likely a coincidence. Still, the parallels suggests a slight amount of prescience in Warhol's view of the Dark Knight. Although we may never know for sure what Warhol's complete vision for Batman was back in 1964, the bread crumbs point to it being far from the modern conception of a superhero movie, but nonetheless a distinctive project made with true endearment for the character.